Paséa Hotel & Spa
Paséa Hotel & Spa is located in the heart of Surf City—Huntington Beach, California—and embraces the beach vibe all the way to its curated art collection.
"The majority of the artwork is original, created specifically for the hotel and meant to evoke all the feelings that you might have when at the beach or on vacation," says Shannon Cook, senior project manager at Pacific Hospitality Group. "We didn't want the art to be just 'hotel artwork' and tried to have every piece be able to tell some sort of story that relates to the hotel, the location or the experiences guests might have when there."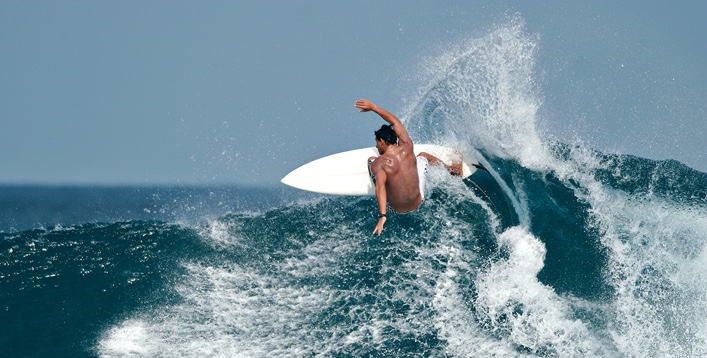 Take, for example, the focal flip flop piece in the lobby: "Wavelength 4" by area artist Jorg Dubin. "Paséa means 'to stroll' in Spanish, and flip flops are a way of life at the beach, so I had the idea that I wanted the focal piece in the lobby to somehow be made out of flip flops," Cook says. They commissioned Dubin for the three-dimensional piece made from 1,400 sandals.
Most of the public area art was curated with the help of art consultant Evalyn Daniel-Putnam of Daniel Fine Arts in Laguna Beach and is displayed as if it's in a gallery or museum, complete with plaques displaying the artist name and the piece's title.
Other standout works include "El Sueño" by California artists Milano Liberi and Robin Huber in the reception area; several works by OC artist Jeff Peters; prints from aerial beach photographer Gray Malin; pieces by OC artist Katlin Evans in her "Leftovers" series; works by OC artist Cari Guerin; and black and white Huntington Beach photographs by Jason Bogs.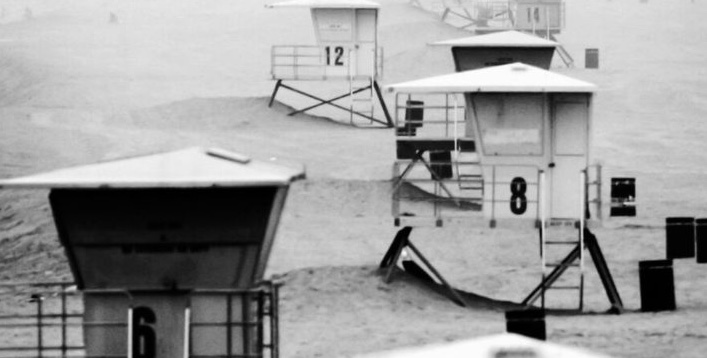 The design of the guestrooms was also carefully thought out with artwork on the headboard and in the bathroom. "The entire guestroom theme is artistic in that the carpet mimics the sand, the blue touches mimic the shades of the ocean, and the headboard image is an artistic representation of sun dappled ocean or sand," Cook says. "The bathroom art is meant to be playful with a touch of sexy. In the suites, we have a few additional pieces, mainly contemporary beach-related photography pieces and, of course, our unique hand-painted guitars by surf artist Alex Krastev."
In the spa, the art is all about serenity, with many of the pieces coming from Bali. In the signature restaurant Tanner's, the artwork was chosen to be more edgy, equally masculine and feminine with a wanderlust feel, while Blend is all about being quirky and retro with hand-painted surf art and ukuleles.
As you traverse the halls, spa, restaurants and lobby of Paséa, make sure to look around you and take a moment to enjoy the curated art collection tailored perfectly for Surf City USA.