The Meritage Collection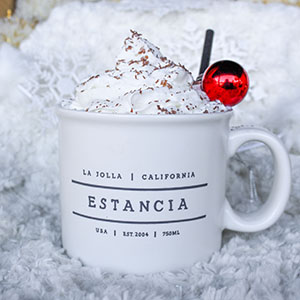 HO-HO-HOT Chocolate
Ingredients:
1 ½ oz Mezcal
½ Crème de Cacao
Mexican Hot Chocolate
Whipping Cream
Build cocktail in mug by adding Crème de Cacao, Mezcal and Hot Cocoa then stir. Top off with whipping cream and garnish with grated dark chocolate and a mini ornament.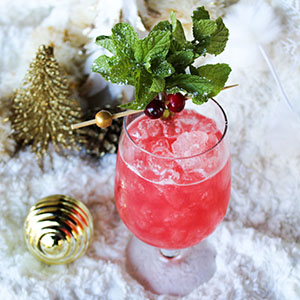 Mrs. Clause's Cosmo
Ingredients:
1 ½ oz You & Yours Vodka
¾ oz Cointreau
¾ oz Lime Juice
1 full bar spoon of Cranberry sauce
Dash of Agave
Add all ingredients to a shaker with ice and shake until frosty. Prepare cobbler glass with a rinse or spray of absinthe. Double strain beverage from shaker into glass. Garnish with 2 cranberries and a sprig of mint. Sprinkle with powder sugar.


Santa Smokes Cigars
Ingredients:
1 ¾ Malahat Rum
½ oz Amaro Nonino
½ oz Benedictine
1 drop Bruichladdich
Dash Bittermen's Spiced Cranberry
Dash Bittermen's Xocotle Mole Bitters
Stirred/Served over ice.
In a mixing glass pour all ingredients and fill with ice. Stir for 30 seconds. Pour into DOF glass with large format ice cube. Garnish with torched cinnamon stick.